The new CAIRN " Tsa-rLung Applied Psycho-Pedagogy & Philosophy " Certificate is based upon a synthesis of previously organized EU- postgraduate options in HRD, Applied Psychology, Counselling, Crisis Prevention and other upgraded European Curricula in Organization Management and Humanitarian Assistance. The ongoing peace initiatives in Nepal, have led us to seek for a practical synthesis of the traditional non-violent Dharma philosophy, inclusive of the comparative study of the European and Tibetan Traditional Healing Philosophy, which could be translated in Applied Psychology for the upgrading of skills in terms of more modern tools.
The One Year Certificate is based on a personalized project, which includes cultural immersion, e-Learning Mixed Mode and Continuing Education Coaching methodology designed to encourage the target-site Bauddha Stupa youth and other students, monks or NGOs professionals, to progress into further studies focused on Applied Psychology and Personal Development skills. This programme credibility is inherited from partnerships with local High Education Institutions (HEIs), Traditional Health Services, NGOs, Gompas and other community groups involved social/health development and spiritual venues.
CAIRN fully abides to the basic principles of Spiritual Coaching. During your journey, we will share and seek with you, through a non directive Quest how to best approach the established wisdom and teachings of late Tarab Tulku Rimpoche, H.H. Dudjom Rimpoche, H.H. Dilgo Khyentse, as well as of masters and yogis still well alive today, so as to create and nurture with you a new path to the Body of Light Awareness, Rejuvenation and Wisdom. Fundamentally, this is a Laboratory on Tsa-rLung Psycho-Pegagogy and Ethics.
Entrance requirements for
Direct-entry programs
Applicants must present a personal research project and meet the General Entrance Requirements as specified for postgraduate academic exchange, PLUS the Specific Applied Psycho-Pedagogy or Philosophy Training Requirements, as defined hereunder in the Tsa-rLung general programme, taking account of any further continuous education application to be made, including any specified minimum level of performance and/or evidence of academic or professional suitability. Demonstration of proficiency in the use of the English language is also be required. Please note that although you must fulfill these requirements to be considered for admission, meeting the requirements does not guarantee admission.
Applicants must propose a Postgraduate Study / Research Project linked to one or several of the disciplines listed hereunder.
Minimum prerequisites for participation are a BA level, or 3 years minimum professional involvement in a related NGOs, Monastery (Gompa Shedra) or field-research activities. Applicants need to apply on basis of drafting a personal project proposal.
They may aim towards gaining a Postgraduate Study Certificate
(1year duration : 60 credits) and/or Diploma (3 years duration : 180 credits), as well as in certain cases to pursue their studies as International Students wishing to attend at a later stage some certified Postgraduate Foundation Courses abroad.
This scheme includes courses options which may be attended either in Nepal, India, Tibet TAR China and/or in the UK-/EU- itself.
To qualify for admission to the Tsa-rLung Certificate, Applicants must have a sound academic background in each specific subject listed; preference will be given to the best qualified students. Please note that English is listed as a specific subject requirement.
The following information provides a brief overview of the CAIRN Tsa-rLung Certificate and answers questions concerning the articulation between academic, spiritual and experiential inputs, as well as references to the curriculum content, which are most frequently asked by international students. For this overview, an international student is defined as any student who wish to undertake a Continuing Education Postgraduate Certificate (1 year) or Diploma (3years), under the EU ECDL/ECTS and Canada High Education Guidelines. This information will also be of interest to target-site students who are applying for admission on the basis of academic credentials completed in Nepal, India or Tibet TAR China.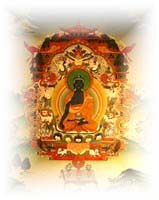 CAIRN Objectives
CAIRN has genuine cross-cultural immersion learning and research experience as its main goal. As an innovative R&D initiative in Euro-Asia university and High Education Institutions (HEIs) linkages, this platform is widely regarded as timely and appropriate, provided that key element of its strategy be refocused as much on the future of sustainable and relevant high education exchange niches, as on addressing Asian LDCs pressing priorities and bringing more awareness on Nepal dramatic current issues. This innovative programme is accordingly the only one of its kind today, which links Nepalese students/trainees, European researchers and the local spiritual assets with strategic sites selected needs in the Himalayan region and places them accordingly at grassroots level in a most favorable position to assess the prospective of Asia. While on the one hand, it addresses the future relations of Europe with Asian LDCs emerging economies and the result of imported development policies, Cairn also seeks for innovative, beneficial and ethical personal development avenues within the rich traditional, philosophical and cultural heritage of the Himalayas, which as tools in terms of attitude, knowledge and decision-making process may lead to better understanding, mutual respect and collaboration.
Given that this programme is fundamentally about creating and expanding new and sustainable structural opportunities for students, researchers and trainees to share and upgraded their practices, knowledge, attitude and awareness of Tsa-rLung Applications, it will remain flexible and based upon students projects, within a Menu of Open Learning ECTS/ECDL Options. While the present set of priorities range from 'Human Resource Development' (HRD), 'Online Curriculum Development' and other technical categorizations, emphasis is being brought to cover areas of a very practical use in situ, being: Social/Health Anthropology, Clinical Anthropology, Psychotherapy, Ethnomedicine, Drug Abuse Counselling Training, Tsa-rLung Tibetan Medicine Energotherapy, Tantras, Philosophy, Languages, Arts & Humanities, Investigation and other topics which may be developed without limitations by students or trainees in order to address their project objectives.
CAIRN follows the recent European Commission decisions (Erasmus Mundus) to develop and strengthen European/Asian co-operation and international links in higher education by supporting high-quality European/Asian Joint-curriculum Masters Courses, enabling students and visiting scholars to engage in postgraduate study at European universities, as well as by encouraging the outgoing mobility of European students and scholars towards third Asian countries.
CAIRN proceeds by using both Cultural Immersion (Tour&Study) in selected strategic sites in Asia, as well as a combination of online courses, lectures, seminars, group work and practical fieldwork, including a dissertation. Students will be continuously assessed by tutors online on the basis of their essays, report writing and presentation of portfolios. There are no examinations for this programme, as the final aim is based on personalized experiential and tailored project which fulfillment will require genuine and continuous efforts on the ground...
CAIRN also wants to follow the inspiring and innovative drive, launched in the early 1980s by late Tarab Tulku Rimpoche, Trungpa Rimpoche, Dudjom Rimpoche, Kyentse Rimpoche, as well as continued nowadays by Namgyal Rimpoche (Dudjom) Tenzin Wangyal Rpch, Lopon Tenzin Namdak (Bonpo) and others, in their continuous efforts to facilitate a more transparent and scientific approach to the concepts and practices of Dzogchen and the "Body of Light".
Directly linked in Nepal with the experiential nature of the Vajrayana philosophy, tools and practices in its natural context, CAIRN allows researchers to gain a more intimate embodiment with the Sacred Healing Arts, as it may still be found in the Himalayan Ayurveda, Chinese Qi-Qong and Tibetan Medicine Tsa-rLung living traditions.
The purpose of this professional training programs is to train students in the Applied Psychology Market-niche professional areas in the discipline for an upgraded synthesis between Psychotherapy, Counselling, Humanitarian Assistance and Traditional Psychology. Each personal project is designed to provide: (i) a grounding in the theoretical, conceptual and empirical foundations of Tibetan Medicine Psychology, cum skills relevant to the various areas of specialized professional practice of the trainees; (ii) a supervision of bot therical knowledge and practical experience, as required under EU- Postgraduate and Professional Thesis ECTS/ECDL, being adapted to the Himalayan context; and (iii) a focus on action research in the selected areas of professional specialization for answering the current Himalayan priorities.
Compared with more conventional Psychology academic programs, CAIRN programs will provide a strong cultural immersion research basis for Westerners interested in future professional activities in Asia, as well as facilitate knowledge and certification for Asian trainees interested in further insights in Applied Psychology professional practices (Gompas, NGOs, INGOs, HEIs and SMEs).
CAIRN offers a rigorous but flexible program of experiential cultural immersion study options, grounded on the methodology of Adult Continuous Education Mixed Mode ECTS/ECDL and e-Learning Certificationresources in the integrated fields of Health Anthropology, Humanitarian Assistance, Applied Psychology to Counselling and Tibetan Medicine Energotherapy. Based on the comparative approach of the Tibetan Nyingma tradition, it is enriched with studies and practices from other faiths, practices and philosophies, such as the Qi Qong, Tao, Keltic, Shamanic and Yogas healing traditions, as well as western science, pedagogy, psychology and organizational leadership training methods.
The curriculum follows levels of a stepwise knowledge and embodiment coursework, designed to develop a fully qualified practice in ethical organizational leadership, healing and counselling. The levels correspond to EU Postgraduate and Professional Doctorate levels study. Serious students who don't want to complete the whole curriculum and people non interested in certification, per se, but would like to follow CAIRN Experiential Tours & Study practices are also welcome to participate.
CAIRN Orgyen Gyaltsen Choling (OGC) e-Psychotherapy Courses, Seminars and Cultural Immersion Options are organized within the framework of the Euro-Nepal Academic Research & Development Unit, and based upon physical and online resources for Adult Continuous Education (e-learning Mixed Mode) being selected in Nepal, India, Tibet/China, UK and Europe.
CAIRN Development Mission
CAIRN mission is to provide new learning opportunities for adult students, monks and NGOs trainees, linked to the prospective of Applied Psychology, Pedagogy and Traditional Philosophy tools to answer better local needs, wherever and whenever it is possible.
CAIRN Strategic Tsa-rLung Coaching is dedicated to transforming the practice of community leadership and to helping create cultures of engagement for high performance/high fulfillment organizations that bring out the best in people in terms of Personal or Organizational Renewal and Leadership, this by using the precious legacy of the Tibetan Tsa-rLung Body of Light Practices and Vajrayana Philosophy (ref- Dudjom OTG Namgyal Rimpoche).
We believe that personal development should be targeted, relevant, stimulating and above all practical. We are deeply convinced that the current actuality of the Himalayan region will bring enormous changes and opportunities at both the Asian and international levels. We are passionate of the role of spiritual elite and Subtle Energy Body Awareness can bring as evolution prospective to Human Being, Society and the World, as a whole.
CAIRN Open Learning Options
It is our aim to widen participation by formerly excluded and under-represented social groups in higher continuous education. Also, we want to create a self-sustainable bridge between people practicing Dharma in the West, and those in the target-site Bauddha Stupa.
That is why we deliver our Options at non-accredited, accredited, part-time degree and post-graduate levels, being certified as Cross-cultural Awareness Postgraduate Programme of a duration between one year (Certificate) and three years (Diploma).
This includes a personal research or training project, conceived within a flexible ECTS/ECDL menu, which options are organized from the SXC/Cairn selected supervision resources, based in Nepal, northern India, Tibet TAR China, Canada, USA, UK and EU.
It is also our intention, after a careful review of current evolving education exchange and immigration frameworks, to expand the ongoing activities of experts in our learning centres in Europe/UK and Canada/USA in such a way as to try and answer better the community needs in terms of Applied Psychology, Pedagogy and Traditional Philosophy Training.
We strive to respond to all students in a holistic manner. We aim to provide a legal, safe and supportive learning environment. We offer personalized Coaching, as well as selected teachings, seminars, online courses and field-research resources, focused on both personal and local development priorities.
Perceived and conceived in a world view which is linked with the current Himalayan and Asian geo-political, social and educational prospective, the synthesis of tools being proposed will allow trainees and students to rediscover and understand the transmuting context of Asia, linking cross-cultural awareness experiential with teaching on the Subtle Energy level, and working with the emotions and representations linked to their enfolding destiny.
CAIRN Personal Coaching
Cairn Academic Coaching is a personalized program and is offered one-on-one by appointment. Cairn offers professional training courses in the following areas:
Cairn therefore also act as a clearinghouse centre in higher education exchange, by promoting and assisting online professional training, as well as providing both practical and theoretical courses, cum face-to-face educational guidance (online video-chat or group seminars). Using a pool of experienced and certified academic consultants, Cairn promotes, organizes and maintains certificated series of options and courses recognized within the EU/UK educational and professional training framework.
By providing continuous assessment, Cairn is in position to propose guidance on potential opportunities in further higher education for suitable candidates, thus offering an advisory capacity to assist the students as to their suitability for continuing education overseas, specialized training technical upgrading and internship placement.
Emphasis will be brought upon :
Tsa-rLung Energy Body Concepts (Dudjom lineage)
The Body of Light (a synthesis with Dzogchen practices)
The Tsa-rLung Philosophy and Diagnosis in Tibetan Medicine
The "Natural Light" & "Six Lamps of Confrontation" (Thigle)
Rituals Mantra & Sound Healing Archetypes and Practices
Cairn Tsa-rLung Coaching options are organized all year- round in and around Kathmandu Valley (Nepal), as well as in Swansea South Wales (UK), the Verdon and Aude/Ariege regions (South of France), Canada (H@W), as well as in India (Benares, Sarnath, Dehradun, Darjeeling, Sikkim) and in Lhasa Tibet/TAR China.
CAIRN Consortium High-Education Exchange is a EU/UK co-operation and mobility programme in the field of higher education which promotes the European Union as a centre of excellence in learning around the world. It is directly linked to EU/UK- top-quality Foundation Courses and enhances the visibility and attractiveness of European higher education in third countries.